Boat House Pros Cons of Owning The House Boat. I had considered buying a house boat in the past, but know I have an offer on the table to buy one. So I'm sorting the boat house pros cons to see if I should buy it. What to know about houseboats read below.
The House Boat Pros Cons Video
What Are The Boat House Pros Cons?
The boat house pros and cons are many and will vary from person to person.  I will list the most popular ones below. I had considered buying a house boat in the past, but know I had an offer on the table to buy one. So I'm sorting the boat house pros cons to see if I should buy it.
There are many pros and cons of living on a floating home, so I have done some research and found the most commons ones that will apply to my case.
Living in a Boat House Pros (Advantages)
So now on to the pros and cons of Buying a Boat House.  I'm going to list the pros first if I miss any please do let me know.
Fish Anytime

You can fish anytime you wish.  Of course, this one has to be #1.  Morning or night. Early in the evenings or right before sunset.  Can't sleep, its 3 am, no worries, go fishing. Woke up early, have an extra half an hour to kill? Guess what? You can go fishing anytime in your house boat!

Awesome Scenery

Waking up every morning to the sounds of the river. Hearing the fish jump in the water. That cool refreshing morning mist that comes up early in the morning.  Seeing an otter on its morning swim.  Watching a sunrise from your fishing deck while enjoying a cup of coffee.

This are some things that I could enjoy if I decide to buy and live in a boat house of my own.

Vacation Activities All Year Round

Most people get to enjoy the water on the occasional weekend that they make it to their local river, lake or beach.  By me living on this boat house, I will have unparalleled access to vacation activities every day of the week.  Activities like boating, tubing, swimming, water skiing and of course fishing.

No Yard To take Care of on a House Boat

On a boat house there is no grass to mow, no weeds to pull, no snow to shovel and no sprinklers to fix.  Get some potted plants if you want to have some greenery to take care of… or not.  This is your choice.

Personally, the view right outside my window would be enough greenery for me.  And the best part is that I would not have to take care of it.

The House Boat Will Be an Upgrade

My current living space is 60 square feet. This house boat is 12 ft wide by 40 feet long.  That is 480 square feet of living space that I could enjoy.  That's 8x the amount of living space I currently have.

I think that will give me some elbow room and a place to fish every day at the same time.  Those are definite PROS of owning a boat house.

No Property Taxes

Your House Boat may be classified as a pleasure vehicle that happens to have a house on top of it. So depending on your state and county where the house boat is registered, there will probably be no property taxes.

Simply pay DMV for your house boat tags and that's it.  I would guess that this would be a lot cheaper than property taxes any day of the week.

House Boat Tax Break

It is definitely possible to get a tax break from your houseboat. It would depend on many variables like: Is this your only home?  Does it have all the amenities required to be considered a home? (cooking, sleeping, and toilet facilities all on board). Will you work out of your house boat? And many other variables.

I'm not a lawyer, a tax person, or an accountant, so I would reccomend that you ask one of them first before you try to add your house boat to your taxes.

Rent Would be Cheaper Than A Normal House

I know, I know… I said I was buying the boat house, and yes, hopefully, fingers crossed, I will be able to buy it.  What I mean by rent are the Dock Fees that have to be paid every month in order to keep the boat house anchored in the marina. So I'm renting a space, but the boat would be paid for.

Utilities on a House Boat Should Not be Much

Trying to cool down or heat up a 480 square feet space would not take very much power.  So the electricity bill should not be very much.  There is no gas bill.  Sewer and garbage are included on the dock fees.

So really truly if I go crazy and run the ac all day and all night, then, and maybe then my electricity bill would go thru the roof.  But if I only use the ac on the hottest part of the day, it should be fine.

I Can Improve the Boat House

Being my personal property and my house, I would and can make some upgrades to the boat house. Two things come to mind… A bigger window on one wall for a BIGGER panoramic view of the river.  And installing a solar panel system that I can easily get from Amazon.

Each of this I can do on my own and save money on electricity on one and get a better view on the other.

The Boat House is In The Water

The boat house is in the water, is a pro in itself.  I like to go fishing, I love nature and I like that it will be my own boat house that is in the water. No need to travel anywhere to go fishing.

Here is a video of a gentleman that will tell you some of the advantages of owning a boat house. 
---
Buying Boat House Cons (Disadvantages)
Here are some of the cons of buying and living in a boat house.  There are a few disadvantage of houseboat living that you should be aware of before you decide to buy one and I'm listing some below. If I miss any please do let me know in the comments below.
Mosquitos and Bugs

This is the first thing I think when living on the boat house, right next to the water and all that nature.  There will be lots of mosquitos and bugs at night.  Not to mention all the other night creatures that you will find living by the river.

Watch Out For Home Owners Associations

Some marinas have a Home Owners Association that can dictate what you can and cannot do with your own boat house.  Not to mention they all charge a monthly fee, for the right to tell you what you can and can't do with your boat house.  Kinda of a wraparound problem here.

In my case, there is not this problem. But if you are considering buying the boat house, make sure you ask if there is an HOA.

Additional Fees to Live in a House Boat

Is it cheaper to live on a houseboat? Well, that really all depends on a few things.  Do you have payments, interest fees, slip fees, and many other things to consider. There is not a one size fits all answer, so the best I can do on my case is figure out what on average it will cost me to run the house boat.

There are some additional costs to owning a houseboat that you should be aware of. Some may or may not apply to your case.

Boat payment, if you finance it
There are slip or dock fees that you would have to pay.
An HOA fee if there is one.
Gas fees in the form of propane tanks for cooking.
Fuel if you are planning on moving the boat house anywhere.
Dumping fees for sewer are an additional charge in some marinas.
The Boat House maintenance.  Being in the water you have to make sure everything is fixed promptly

Living in Small Spaces

A regular boat house has much less living space than a regular single-family home. This particular boat house is 12 ft by 40 feet, with 12 ft by 30 feet of living space, so livable space is only 360 square feet.  This is about the size of a small studio.

So If you need to have a big living room, a spacious kitchen and a roomie bedroom this is not the place for you.  For me its perfect I do not require a lot of room, I own very little, and I'm very content to live in very little space.

Storage Space Will Be Hard

There is no basement, no attic, no garage.  The space you have is the space you got.  Storage space will be hard to figure out at first.  But since I own very little I can accommodate and organize as I get things as I get them.  If there is no room for it, I guess I will not have it.

Parking and Walking

The marina sits 20 feet from the main road. I have to park my vehicle on the main road, then walk down the ramp to get to the boat house.  Well, you have to consider your vehicle safety and having to carry everything from the car to the boat house and vice-versa.

Neighbors are Close By

Unlike a regular house where your neighbor is on the other side of the fence and about 8-10 feet away from you on a track home anyways, your boat house neighbor is literally 4 feet away with no fence to separate you.  So it may be too close for comfort and sometimes privacy may be an issue.

Lively Boat House Neighborhood

Some marinas can be more "lively" than others and it may not be as quiet as you would like it to be.  If possible I'm considering renting the boat house to see the actual neighborhood and how things are.  Don't know if it will be possible, but I can ask.

Bathroom on a House Boat is Small

Being a small boat house, the bathroom is small as well.  I want to say that it is about the size of 2 porta-potties side by side.  One side is the small shower and the other side is the toilet portion. That is not a very big space.

The Boat House is In The Water

This one is an advantage and a disadvantage of living in a house boat. The house is in the water, so you have to deal with the swaying of the river, the ups and downs of the tide, nature in itself will try to destroy it.  Expect to be shifted and moved around a bit on a storm.  The power may go out during a thunderstorm. And getting wet on your way to your car during the rain will be a certainty.
---
Other Fishing Posts
10 Best Saltwater Fishing Spots in the World
Cool Fishing Spots in America To Catch Fish
Trout Fishing in America A Favorite Pastime For Generations
Fishing Gadgets 2018 Coolest Fishing Gadgets
Top Christmas Fishing Gifts 2018 For Any Fisherman
---
Why Am I Looking into Buying a Boat House
My brother calls me up one day and said "bro, you have to check this Boat House for sale" and proceeded to send me a link.  My brother is a fishing addict more than I ever could claim to be.  I dream about going fishing, he is already THERE fishing and catching fish.
We are originally from Panama the Country in Central America. A land with the Atlantic Ocean on one side and the Pacific Ocean on the other. Not to mentions miles of rivers, awesome lakes, and the Panama Canal.  To say that there is a lot of fishing spots in Panama would be an understatement since its basically surrounded by them.
So back to the boat house… Well, I check out the link and this floating home was a 12 foot wide, 40 feet long, 4-foot deck on the back and 6-foot patio on the front that I could buy for a great price and it was already in the water.
My current living space is 60 square feet. This house boat is 12 ft wide by 40 feet long.  That is 480 square feet of living space that I could enjoy.  That's 8x the amount of living space I currently have. I own very little and I travel very light, so much so that my current house is on wheels.  A 2004 Ford Van.  I'm saving money to buy a piece of property, so I 'm making the temporary sacrifice to live here for now.  But owning a boat house may be a cool thing to have.  Plus it will give me some elbow room.
So I call to get more information about the boat house and the seller was totally cool.  He sends me a bunch of pictures, along with the address of where the marina was located.  We made arrangements to meet the following day so that I could view the boat house.
Meeting My Very First Boat House
The following day I arrived promptly at 6 pm.  I had to drive an hour to get to this location, but I figure if all else fails I can always go fishing.  I arrived, park my big van and I took a walk to check out the area.  The Marina sat 20 feet from the road, and over to the right, I could spot the boat house I came to check out. Living on a houseboat full time could prove very interesting.
I have never actually been inside a boat house.  I have considered the idea and thought that maybe perhaps. So after a few minutes of checking out the area, I walked down the ramp and met the seller.  Very nice guy, we talked for a few and swap fishing stories, talked about the amenities of the boat house and just chatted like old friends.
There was no tire for me to kick as I would in a car, but everything seemed to be in working order, tags are up to date, the title is clear, neighbors are cool. Definitely a fixer-upper house boat, but I could live with that.  So everything seemed like a good idea and I started to consider buying the boat house.
Inside the house is roomie and clean.  It has a small stove, a studio fridge, a sink and some counter space for my morning coffee and some kitchen cabinets.  It would make an awesome little place for my kids to visit. If you knew me, you would know I that I have 3 loves… Coffee, fishing and my kids.
Its separated so that the back area has space for a full-size bed, maybe even a queen, but that may be too much.  The front part has space for a small couch, and a coffee table.  Maybe even enough room to place my desk in the corner, which will have a view of the river.
Catching Fish of The House Boat Deck
Now all this was very nice, but I was itching to see the front part of this boat house, the fishing deck.  I step out the door and there were two very good looking captain chairs. the rail had 4 fishing pole holders and the edge of the river was 40-50 feet away.
Well as you can imagine I could not wait to try to fish at this spot, so with permission from the seller… I used my manners and politely ask… I cast out into the water.  And wouldn't you know it, I caught a fish.  On my second try, I got a bite and landed a very nice bass.  It was not huge, but for me, it was an omen that I could get used to living on the boat house.
On my days off I could get up early, make some coffee, check on my kids and begin the day doing things I like.  So, we (the seller and I) parted ways.  I promised to call him back in a day or two, to give him an offer on this awesome little floating home.
How do House boats Move?
I was telling a buddy about this great fishing boat that I found, and with the weirdest look on his face, he asked me… How do Boat Houses Move?  Well, I could have been sarcastic or informative, but I don't have many friends so I tried to make my answer informative.
The boat house is just a boat or a platform that someone has built a house on top.  Inside the boat house there is an area where you can control the boat, with gauges and everything.  On the back of the boat, there are 1 or more boat engines depending on the size of the boat house.  He said I was being sarcastic.  Go figure.
Many Boat House Pros Cons
As you can see there are many disadvantages and advantages of living in the boat house.  I only listed 11 boat house pros and 11 boat house cons, but I'm sure I could think of more if I really set my mind to it.  If you can think of any that I missed please post them on the comments below.
So back to my dilemma.  Do I buy the Boat House or pass?  I'm still debating and undecided.  What do you guys think?
Thank You For Reading The Boat House Pros Cons
Buying and living in a boat house is going to be a fun challenge that I would love to tackle.  Heck, I might even learn how to out-fish my brother (pos), after being so close to the water all the time.  Wish me luck getting a little boat house to call my own.
FishingStone on Social Media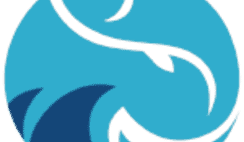 FishingStone post on several sites on Socia Media.  Join us on your favorite social media sites to get updates on our latest Fishing Images, Fishing Videos or Fishing Articles.
FB – Twitter – Google+ – Pinterest – Youtube – Tumblr – Reddit – BlogSpot – Medium
Note: This site is a participant in the Amazon Services LLC Associates Program, an affiliate advertising program designed to provide a means for sites to earn advertising fees by advertising and linking to amazon.com
We hope you have enjoyed this fishing article Pros Cons of Buying A Boat House. If you like this post please SHARE IT, this helps us out a lot. Comments are also extremely appreciated.
Have a great Fishing Day!  Hope To Tell Your Stories about Life On My House Boat Soon!